Dr. Komal Karmacharya – Fairfax Dentist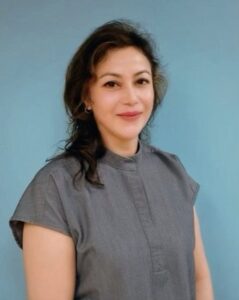 Komal Karmacharya is a top-rated dentist in Fairfax, Virginia. Dr. Karma, as her patients affectionately call her, started her own practice in Fairfax with a goal of providing excellent dental care in a clean and comfortable environment.
Dr. Karma holds Doctor of Dental Surgery (DDS) degree from Virginia Commonwealth University. Beyond general restorative procedures, she is experienced in periodontal treatment, root canal treatment, extractions, crowns and bridges, dental implants, and restoration of implant supported crowns. She completed advanced training in dental implants through American Academy of Implant Dentistry, completing over three hundred hours of lecture, laboratory, and live surgery sessions. She was recognized as Invisalign Platinum Provider and has completed an advanced course in Invisalign and hundreds of hours of continuing education to perfect smiles for her Invisalign patients.
Patient experience is very important to Dr. Karmacharya. She believes in treating patients professionally and honestly. Her approach to treatment starts with patiently listening to your concerns. Then, after a complete and thorough examination, she reviews and discusses the diagnosis and treatment options with you. Her patients commend her for her knowledge, professionalism, and genuine care for their well-being.
Dr. Karma has lived in the Northern Virginia area for over two decades and enjoys cooking, hiking, and traveling with her husband and two sons.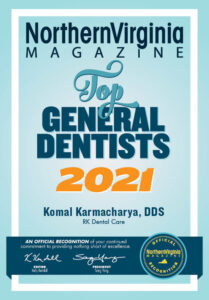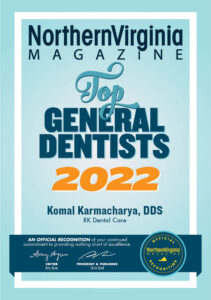 "Dr. Karmacharya and her staff are absolutely wonderful! The same goes for her staff. They all make your visit very comfortable and Dr. Karmacharya does amazing work. Her personality sets her apart by far with other dentists in the area. Highly recommend."

– Heather H.
Our Staff
Our team consists of dedicated individuals who are kind, friendly and caring. They want to ensure a comfortable experience during your visit to our office.
Laila S.
Patient Coordinator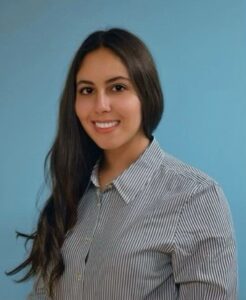 Laila is your first point of contact for patient services. She enjoys working with patients and wants to ensure patients get the best care possible. She aspires to be a dentist in the future.
Laila is new to the Northern Virginia area, having moved here four years ago from upstate NY. In her free time, she enjoys working out, traveling, and volunteering.
"I have high praise for this dentist and for her office staff! I had what I thought was an unsolvable Tooth problem…and she solved it! The office atmosphere is professional yet friendly thanks to Monajean, the manager. I would recommend this dental practice unconditionally!"

– Susanna L.
Lan C.
Dental Hygienist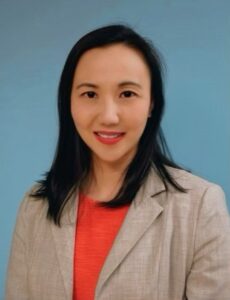 Lan was born and raised in Vietnam. Lan came to the US in 1998 and graduated from Howard University College of Dental Hygiene in 2005.
Lan loves her job as a dental hygienist. She loves to socialize and take care of people. Nothing makes her happier than to be able to help her patients achieve their best oral health and see them smile with confidence. She always treats her patient as if they were family members.
In her free time, she loves to spend time with her husband and two beautiful children (Aidan and Kaitlyn). They spend lots of time outdoors — playing tennis, swimming, biking, and sometimes hiking. She also loves to exercise, cook, sing karaoke with her kids, and watch movies.
"Great dental care office in Fairfax, Virginia. Dr. Komal is very knowledgeable, and friendly… Lan (Dental Hygienist), Mark, Dental Assistant are also knowledgeable… I highly recommended to everyone for your complete dental care…"

– Toya P.
Gaohar S.
Dental Assistant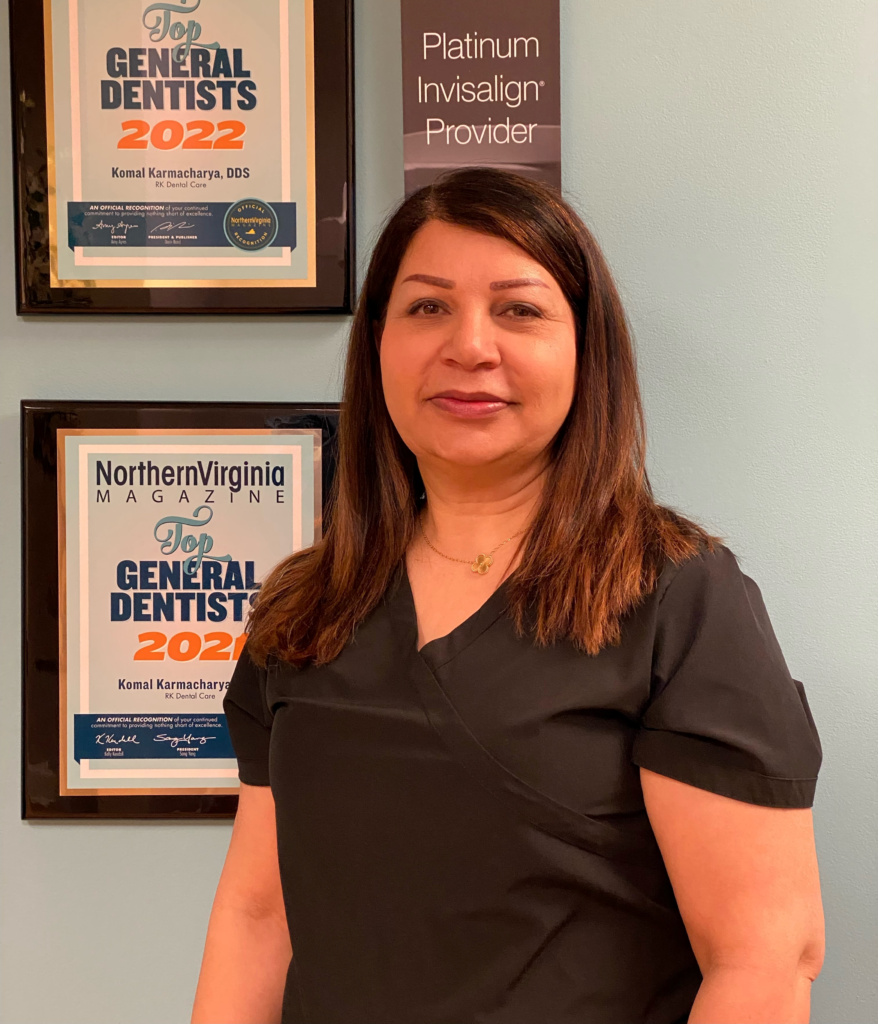 Gaohar has been a resident of Fairfax for over 20 years. She has 15 years of experience as a Dental Assistant. She chose to join dental field because she enjoys working with people and helping them.
Her hobbies include spending time with her family and making memories with them.
"Very friendly and professional! Dr. Komal is so nice and gentle, which is great because I'm super skiddish around dentists."

– Kathleen G.
"I routinely come here to get my teeth cleaned and dental work. Staff is always professional. They are also taking extra precautions due to COVID 19. If you want a reliable and safe dentist to go to during this time, this is the place. Recommended!"

– Andy L.
Smritee P.
Dental Assistant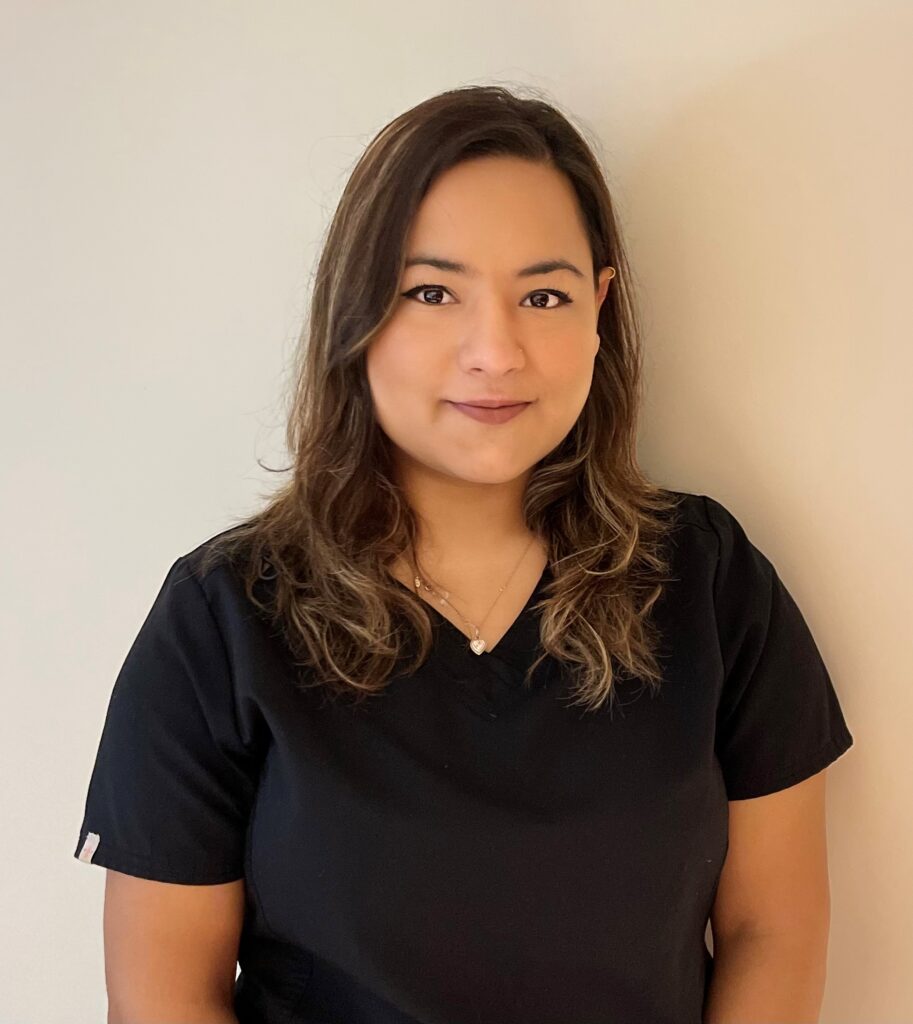 Smritee recently moved to Northern Virginia from Nepal and now works as a Dental Assistant at RK Dental alongside Dr Karma. Her goal is to become a Dentist, fueled by her passion for the dental field and a desire to bring joy to people's faces through education on proper oral hygiene and dental care.
Outside of work, Smritee likes to spend her time exploring nature through hiking, traveling to new destinations, and expressing her creativity through painting.
"I came for a cleaning and had such a great experience, from the phone call to schedule until the end of my appt. Lan, the dental hygienist, was so friendly, patient, and thorough. Dr. Karma had a calming presence, and I trusted her recommendations. And Monajean at the front was so kind. I really felt like a valued patient. The office was very clean, modern, and taking all Covid precautions seriously. It's a little bit of a drive for me, but so worth it. Highly recommend!"

– Emily M.
---