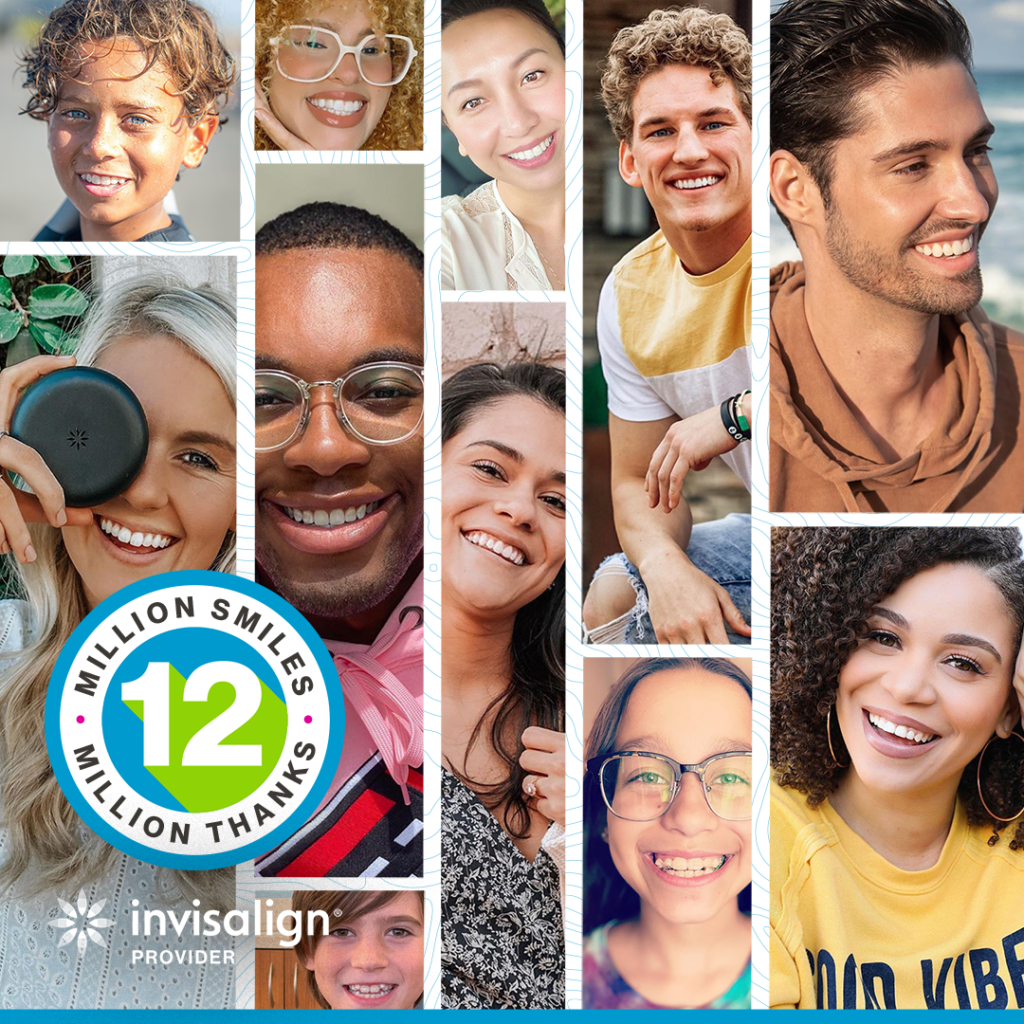 Dr. Karma is passionate about delivering beautiful smiles to her patients. She has devoted hundreds of hours in continuing education to become a provider of choice for Invisalign® patients.
Patients appreciate Dr. Karma's attention to detail and commitment to patient care and patient satisfaction.

Frequently asked questions
What is Invisalign® treatment?

It is the process of wearing a series of clear, removable aligners that gradually straighten your teeth. There are no brackets, wires, or restrictions that come with metal braces.
How much does Invisalign® treatment cost?

We offer Invisalign treatment for as little as $300 a month. There are lots of ways to make Invisalign treatment affordable for you. You may be able to pay with tax-free dollars from your FSA or HSA. You can also arrange a monthly payment plan using a third-party financing option in our office.
What are the Invisalign® clear aligners made of?

Invisalign clear aligners are made with a patented flexible plastic material called SmartTrack created exclusively for Invisalign treatment. Invisalign clear aligners are FDA-approved and contain no BPA, PBS, latex, or gluten.
How long is the treatment?

The length of treatment depends on multiple factors, including how complex your case is and how often you wear your aligners. Your doctor will determine exactly how long your treatment will take based on specific needs.
Are there restrictions on what I can eat while in treatment?

Invisalign® clear aligners are removable, so there are no food restrictions. With traditional wires and brackets, there's a long list of foods you unfortunately cannot enjoy because they can damage or get stuck in your braces.
How often do I wear the aligners?

Wear your Invisalign® aligners 20 to 22 hours a day to achieve the best result. Invisalign clear aligners fit your life. You can remove your aligners for eating, drinking, brushing, flossing, special occasions, and playing your favorite sport or instrument.
Who can use Invisalign® clear aligners?

Invisalign treatment can be a great solution for both adults and teens looking for a virtually invisible method to improve their smile. Invisalign clear aligners make it possible to correct common teeth-straightening and bite issues, from simple to complex – all without interrupting your busy life.
What is the process?

Invisalign® treatment starts with a free consultation by an Invisalign-trained doctor. Your doctor will evaluate your smile and then map out a precise, customized digital treatment plan that showcases the step-by-step transformation of your smile.
What are the benefits of Invisalign® treatment?

Invisalign treatment is much more than a pretty smile. Crowded teeth are more difficult to clean, causing build-up of plaque that causes gingivitis and may lead to bone loss and periodontal disease. Invisalign clear aligners align teeth, improve periodontal hygiene, and are non-evasive, resulting in easier teeth cleaning.
While we have shared some of the frequently asked questions about Invisalign® treatment above, we understand you may have some questions that we may not have answered here. We would be happy to address any of your questions or concerns.
Please feel free to call our office at 703.268.5622 if you have any further questions, would like clarification, or for a complimentary consultation – absolutely no obligation. If Invisalign® is right for you, we will help you visualize what the treatment will look like, discuss payment options and address any questions you have during the visit.
Click here to schedule a complimentary consultation.