Our office is conveniently located on Lee Jackson Highway and is accessible via I-66, US-50, among others. We are proud of our office which fully utilizes state-of-the-art equipment and technologies. We have a modern sterilization system that surpasses OSHA requirements.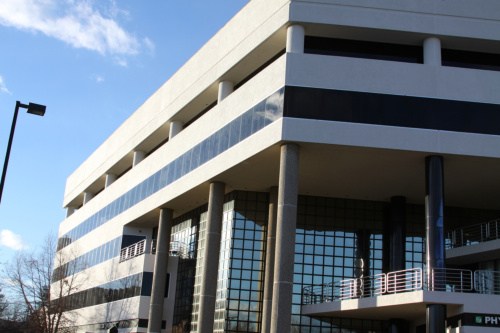 Our friendly and competent staff is dedicated to patient comfort and quality care. We provide the best and latest in dental technology and treatment options. We provide gentle, family-oriented dental care to the adults and children of Fairfax and neighboring communities. In addition to General Dentistry and Cosmetic Dentistry, we work with specialists in Periodontics (gum diseases), Implant Dentistry, and Endodontics (root canal treatments), among others. Our team emphasizes comprehensive quality care and preventive dentistry.
"Updated facility. Dental assistant and dentist were nice and seemed genuine. Performed a decent job on the dental cleaning. Provided patient with a pair of shades to wear during teeth cleaning. TV displayed right above exam seat so patient can watch TV while waiting for the doctor or during the procedure. Office is located in the same building as Bank of America."
Our Philosophy
Our number one priority is our patient's well-being. We work hard to ensure our patients have a comfortable experience during their dental visit. Our practice is based on the following core values:
Commitment to quality patient care…. patient care is our #1 priority
Patient comfort
Comprehensive treatment plan based on need and prevention
Care for the entire family
Latest technologies and techniques
Clean and hygienic office environment
We look forward to welcoming you to our beautiful Fairfax dentist office.
Office Amenities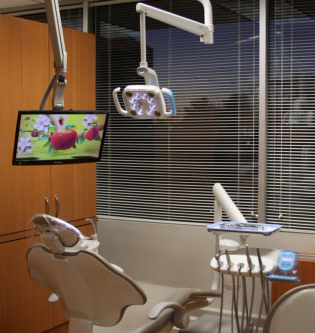 Our Office has been designed to provide a comfortable experience and equipped to ensure a high standard of care. Our office amenities include:
Modern operatories, state-of-the-art dental chairs and equipment
Latest in sterilization equipment and procedures that meet or exceed relevant regulatory requirements
Intra-oral camera that allows for greater clarity and close up view of the teeth
Digital x-rays that ensures low levels of radiation
Ceiling-mounted display screens to entertain our patients with a choice of their TV shows/movies as well as view their x-rays and intra-oral pictures
Complimentary refreshments
Carpet-free flooring in the clinic area to ensure a clean clinical environment
"I couldn't have asked for a better cleaning and checkup experience. The receptionist was friendly and courteous. The office environment was very clean and equipped with state of the art technology. After filling out the documents, I was seated in the dental chair within minutes. Dr. Karmacharya took the time to explain and show me the areas of concern for my teeth. Even when there was another patient coming in, I didn't feel like she was rushing to finish with me. In doing that, she made me feel like a valued patient."
Insurance
We accept most insurance plans. We also accept payment from most PPO and indemnity plans. You can see the insurances we currently accept here. Please call our office to make an appointment and we will answer any questions you may have.
Payment Options
We accept all major credit cards, ATM cards, cash, and personal checks. For our patients' convenience, we have arranged a payment plan through a third party.
Languages Spoken
Our staff is fluent in a number of languages, including English, Nepali, Spanish, Hindi, Pashto and Urdu.