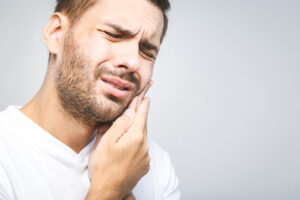 When you are dealing with a dental problem, your dentist should be your first call. So, what constitutes a dental emergency? The following are examples of dental emergency situations:

Are you in severe tooth pain? Severe pain and bleeding are signs of an emergency.
Have you lost a tooth? Fast treatment can potentially save a tooth.
Do you have loose teeth? For adults, a loose tooth, even without pain, could be signs of a serious problem.
Do you have an infection? An abscess or serious infection in your mouth can be potentially life-threatening, and treatment should not wait. You may notice swelling or knots on your gums or even swelling around the face.
Are you bleeding from the mouth? This is also a potential sign of an emergency.

In general, any dental problem that needs immediate treatment to stop bleeding, reduce severe pain, or save a tooth is considered an emergency. This consideration also applies to severe infections that can be life-threatening.

Dental appointments are often booked weeks if not months in advance. So, what do you when you need to see a dentist right away? Find a dentist who has time reserved for patients with dental emergency.

At RK Dental, we know emergencies happen, which is why we will make every attempt to see you the same day for dental emergencies.

If you are in pain and need to see a dentist right away, call 703.268.5622, or email us at [email protected]. You can also request preferred day / time by clicking here.

We are conveniently located next to the Fair Oaks Mall in Fairfax, Virginia.